Australia is filled with wonders, both natural and man-made. From white sand beaches to incredible art galleries, you're guaranteed to find something that'll leave you speechless. It's what makes Australia such a popular working holiday destination. You can spend time across the country as a nurse and make amazing friends while seeing incredible sights.  
We've created a list of the 10 sites you must see while you're in Australia. This was one of the hardest lists we've ever had to create. Condensing all the incredible things you can see, down to 10 was quite the challenge. This list is by no means exhaustive, and we've pulled a sneaky and bundled a few things together. But, by the end, you'll see why Australia is the best destination in the world for your working holiday.      
Let's dive in.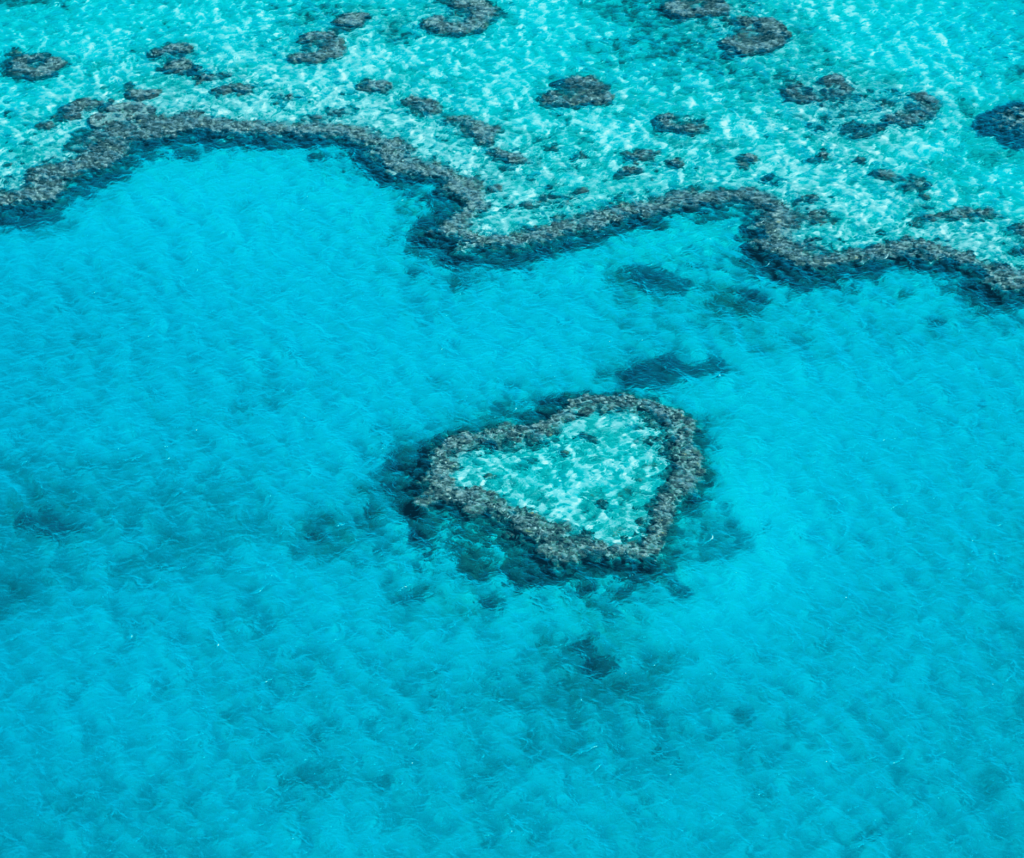 1. Great Barrier Reef
We couldn't open this list with anything but the Great Barrier Reef. Listed as one of the 7 natural wonders of the world, it's the largest coral reef in the world. It's composed of 2900 individual reefs, 900 islands, and over 1500 species of fish, all along its 2,300 kilometres. The reef is truly a stunning site.  
There's so much that you can do at the reef too. With snorkelling, diving adventures, reef cruises, and more all at your figure tips. Plus, there are countless resorts nearby to kick back and relax in the Queensland sun.  
Accessing the reef is easy from Cairns. Whether you choose to work in the city or fly up for a week away, simply check in with one of the many tour providers and start your adventure. Alternatively, check in at a resort in the beautiful Whitsundays. From these islands, you can explore the reef by tour boat.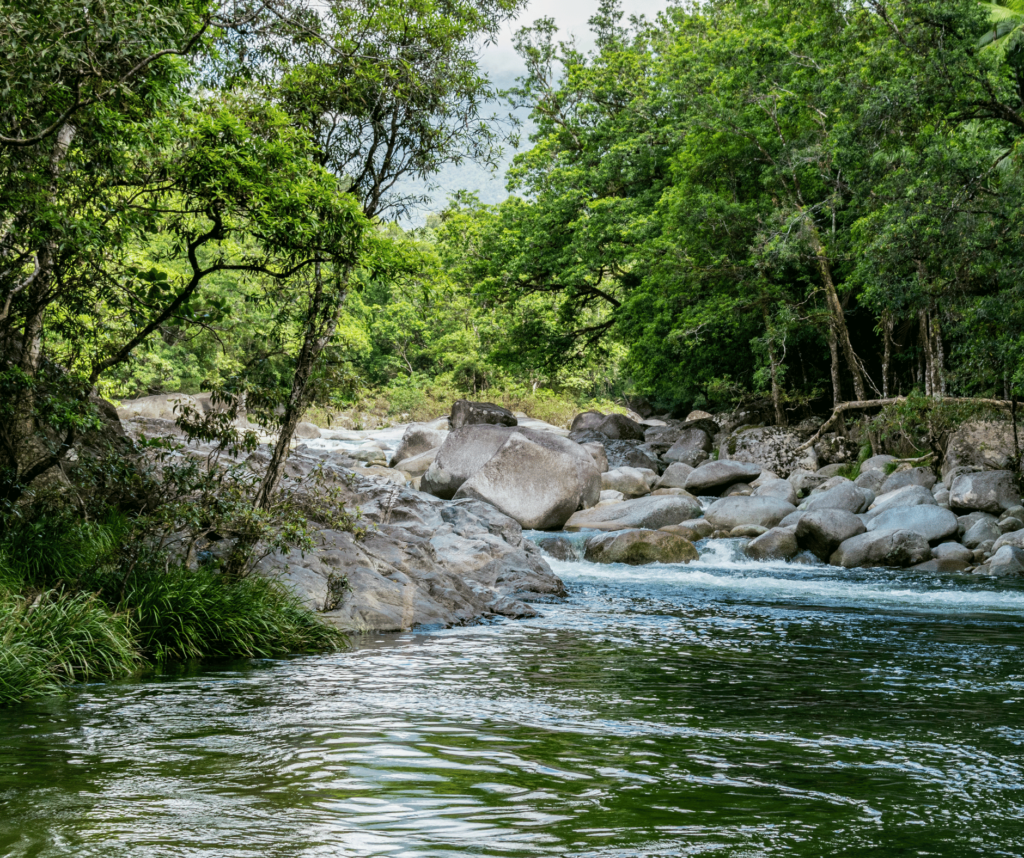 2. Daintree rainforest
At over 180 million years old, the Daintree rainforest is the oldest rainforest in the world. It's home to thousands of animal and plant species not seen anywhere else. That's why it was labelled "the most extraordinary place on Earth" by David Attenborough.  
Just as special as the forest itself, are the experiences you'll find within. You can go on a crocodile spotting adventure, try your hand at spearfishing, indulge yourself at a luxury spa, tour the forest with a traditional custodian from the Kuku Yalanji, and enjoy a raft river cruise.  
Daintree rainforest is 77kms out of Cairns. The best way to get there, if you aren't living and working in Cairns, is to get a hire car from the airport and drive up to the forest. Alternatively, there's a range of tour buses available which can take you straight there.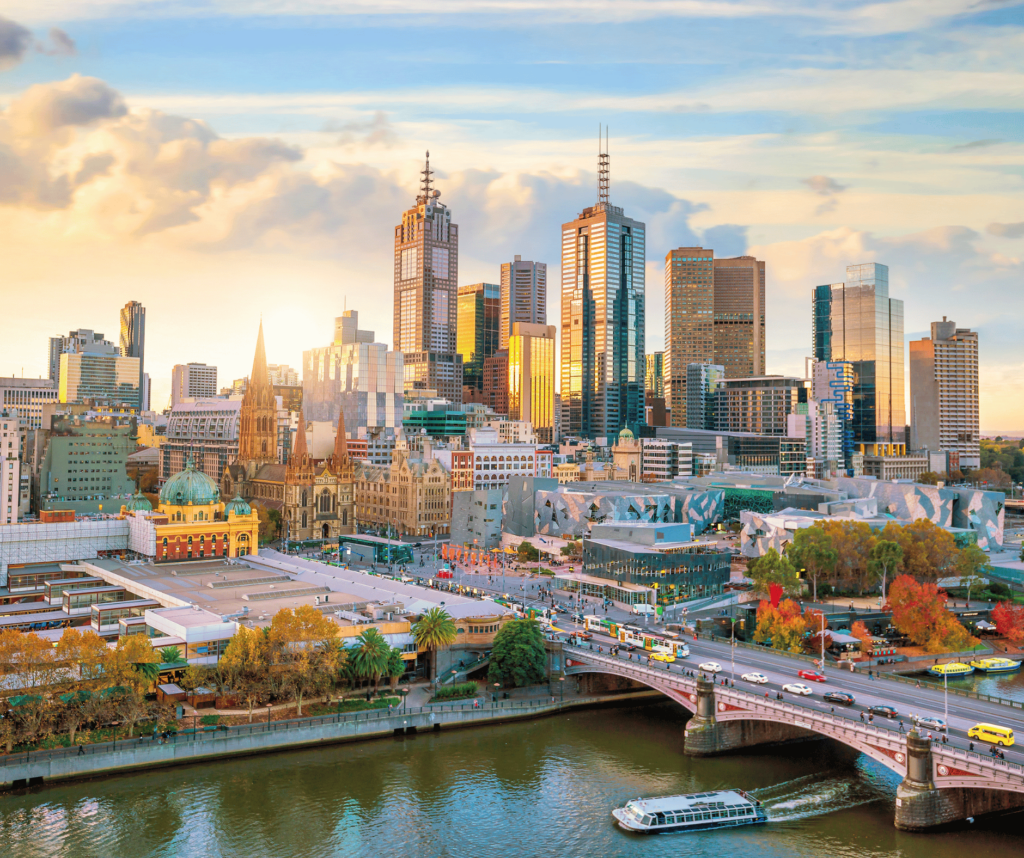 3. Melbourne
Coffee, street art, theatre, music, laneways, food, and trams. These are just a few of the many things that makes Melbourne an incredible city to visit. As Australia's cultural capital, Melbourne certainly knows how to put on a good show and will dazzle you with its endless sites and quirky, laid-back culture. Melbourne is often one of the cities working nurses choose to start their Australian journey.  
Australia's hub of all things trendy and tasty, it's hard to run out of things to do. From exploring laneways like hardware lane, diving into a world of art at the NGV, catching the latest plays and musicals at the east end theatre district, or dining along Flinders Lane. And that's just the CBD! You'll find even more to do in the surrounding suburbs or in the regions just a day trip away.  
If you aren't already working in Melbourne, you can get there easily by plane or car. Simply fly to Tullamarine airport and catch the Skybus straight into the city centre. There are hundreds of hotels to choose from at a range of different prices. If you're staying in the city, you won't need a car. Public transport is plentiful and accessible (it's even free in the city centre). Just grab a Myki card and you're good to go.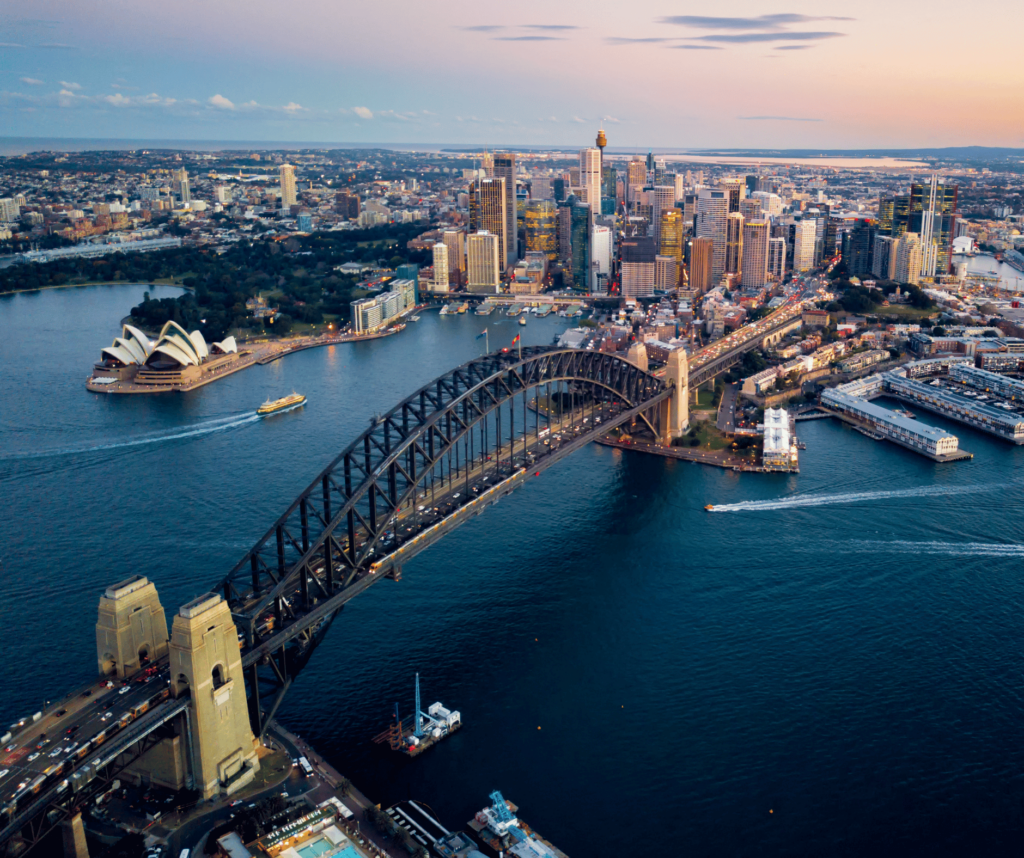 4. Sydney
The glistening harbour, that famous bridge, and the white sails of the Opera House. Sydney is one of the most picturesque cities in the world. Filled with iconic attractions, beautiful beaches, and delicious food, you're sure to love every moment.  
There's an endless list of things to do in and around Sydney. You can explore Circular Quay, Darling Harbour, Bondi Beach, Manly, Luna Park, Taronga Zoo, The Blue Mountains, and so much more. Take in some creative food and vintage shopping at Newtown or stroll along the harbour at the Royal Botanic Gardens.  
Sydney is an extremely popular starting point for nurses looking to have a working holiday in Australia. It's the historic gateway to Australia. But if you've come across from another city getting to Sydney is easy. Just fly into Sydney Airport and catch a train straight to the CBD. You can get an opal card or you can just tap on with your debit or credit card and you're good to go (don't forget to tap off).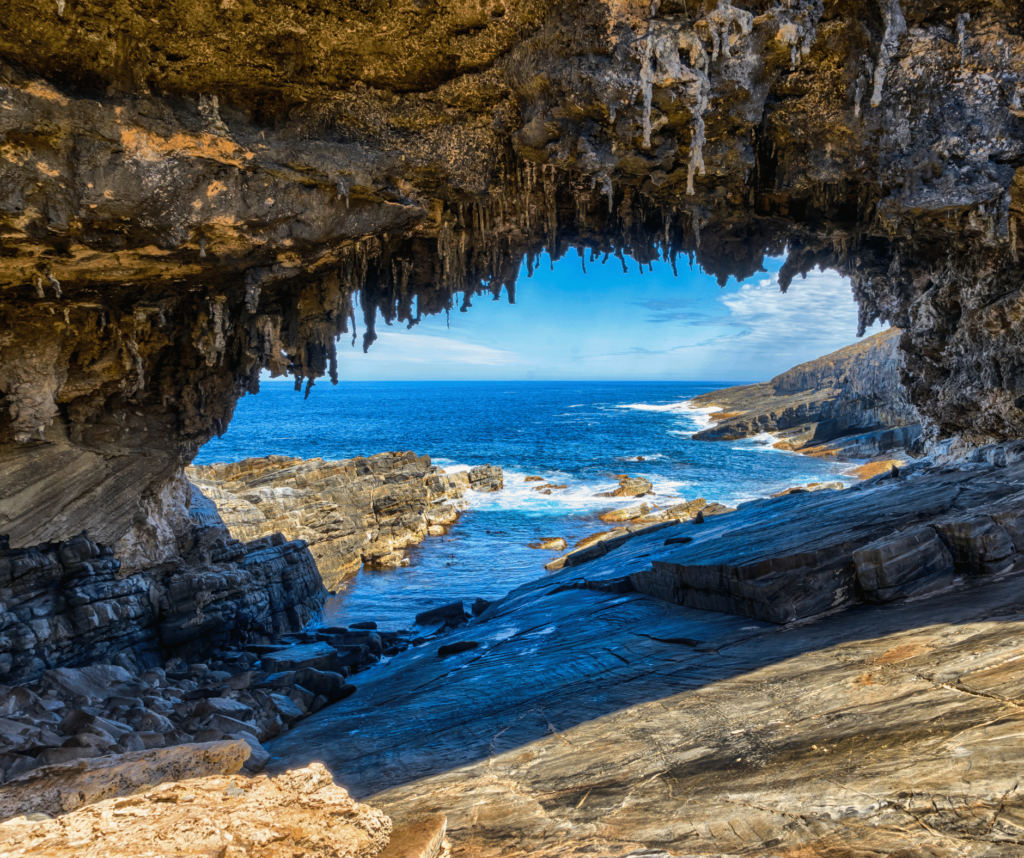 5. Kangaroo Island
Just 13 kms off the coast of South Australia is this nature lover's paradise. It's filled with untouched nature, gorgeous scenery, incredible rock formations, and so many wild animals. You'll see kangaroos, koalas, seals, sea lions, pelicans and birds of prey. The island hosts rock formations that have been naturally sculpted over 500 million years and one of Australia's best beaches.  
If you want to stay the night, you'll be spoiled with options. There are luxury 5-star beach side villas, charming cottages, and the classic tent and a sleeping bag. You'll also find some hotels and resorts if that's more your thing.  
To get to Kangaroo Island you've got 2 options. A 45-minute ferry ride from Adelaide, or a short 30-minute flight into Kangaroo Island airport.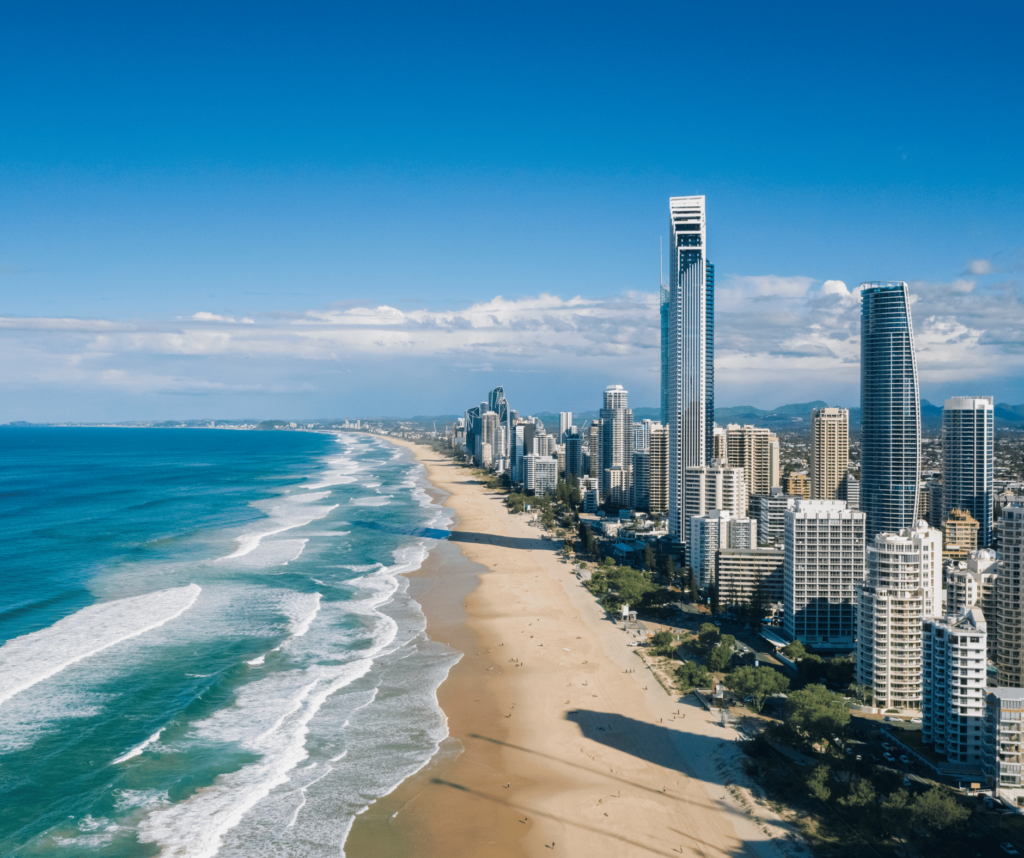 6. Gold Coast
Beaches and rainforests, surf and lakes, glistening skyscrapers and quaint villages. There are two sides to the Gold Coast. You've got the famous stretch of beach next to the towering hotels of Surfers Paradise. Then you've got gorgeous rainforests with quirky village shopping and breathtaking mountain vistas in the Hinterland. It's no wonder the Gold Coast is one of Australia's top tourist hot spots.  
You can sit back and sunbathe along one of Australia's most famous stretches of beach, get an adrenalin rush at 5 different theme parks, experience a booming culinary scene, and travel along tree-top walks to hidden waterfalls. There's just so much to do on the Gold Coast, and it's only two hours away from Australia's third biggest city, Brisbane.  
If you choose to work in Brisbane or the surrounding region then you're in luck, the Gold Coast is an easy drive down south. For those who want to visit on a week off, simply fly into Gold Coast or Brisbane airport. Being a hot spot for tourism there's a plethora of hotels available. With cheap Airbnb or hostels and glittery 5-star hotels available depending on your budget.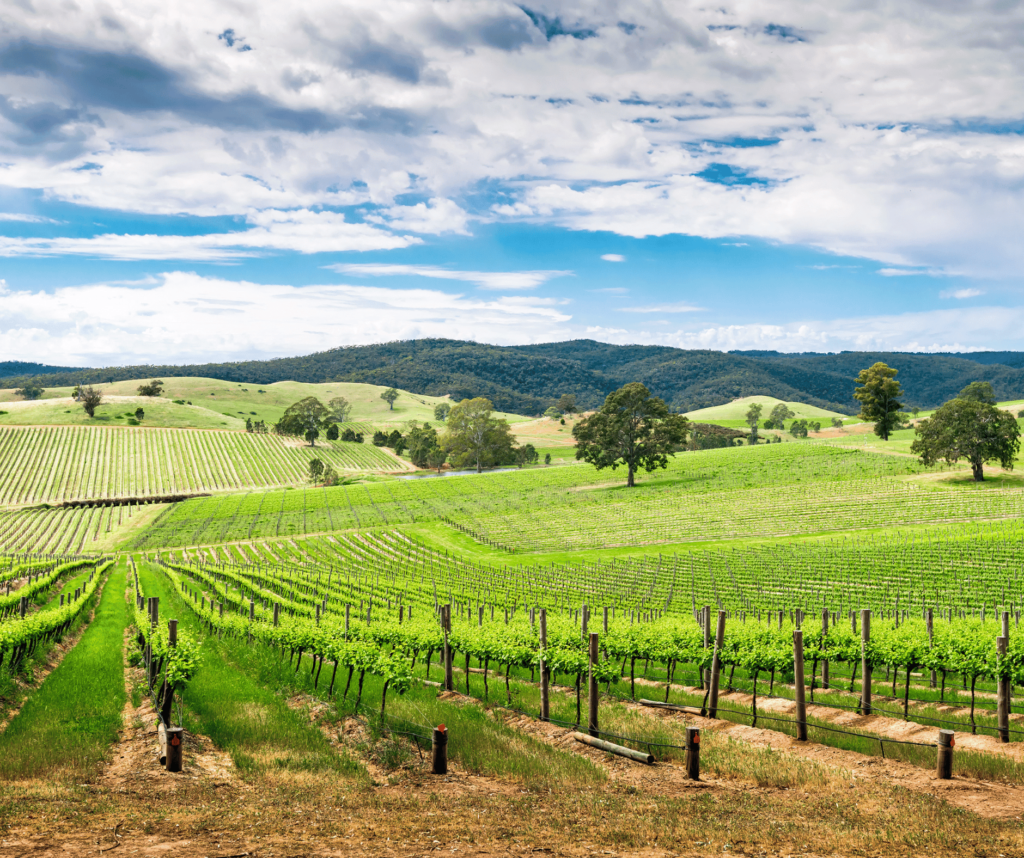 7. Barossa Valley
Do you love wine? Then you'll fit right in at Barossa Valley. Barossa is one of Australia's oldest wine regions, boasting 150 wineries and 80 cellar doors. Here you can sip fine wine, taste fresh farm-to-table food, admire the vines from a hot air balloon and explore the villages that dot the area.  
The Barossa Valley is north of Adelaide. So, if you're a nurse working in Adelaide then you've got Australia's best wine on your doorstep. For those who want to stop by, your best bet is to fly into Adelaide Airport and rent a car. You'll be able to find a wide range of accommodation in the small towns throughout the valley, or you can try a farm stay.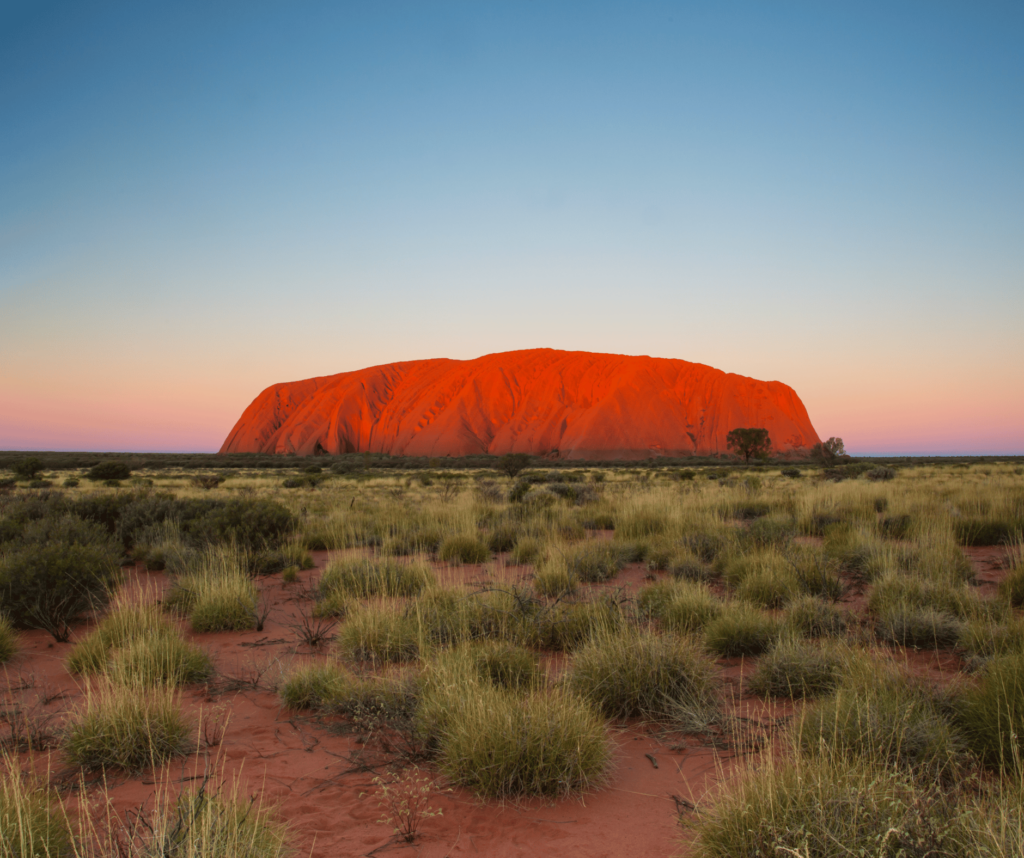 8. Uluru-Kata Tjuta National Parks
The famous ancient red mountain at the heart of Australia. Uluru and its surrounding national parks are a must-visit for anyone on a working holiday in Australia. Immerse yourself in Aboriginal stories, learn the local culture, dine under the stars, and watch the sunrise behind the beautiful red landscape.  
It might be in the middle of nowhere, but getting to Uluru is quite easy. There are several flights that leave from major airports across the country directly to the Red Centre. Just fly to Ayers Rock/Connellan Airport. If you're working in nearby towns, like Alice Springs, you could also take a road trip to the national park across the centre of the country.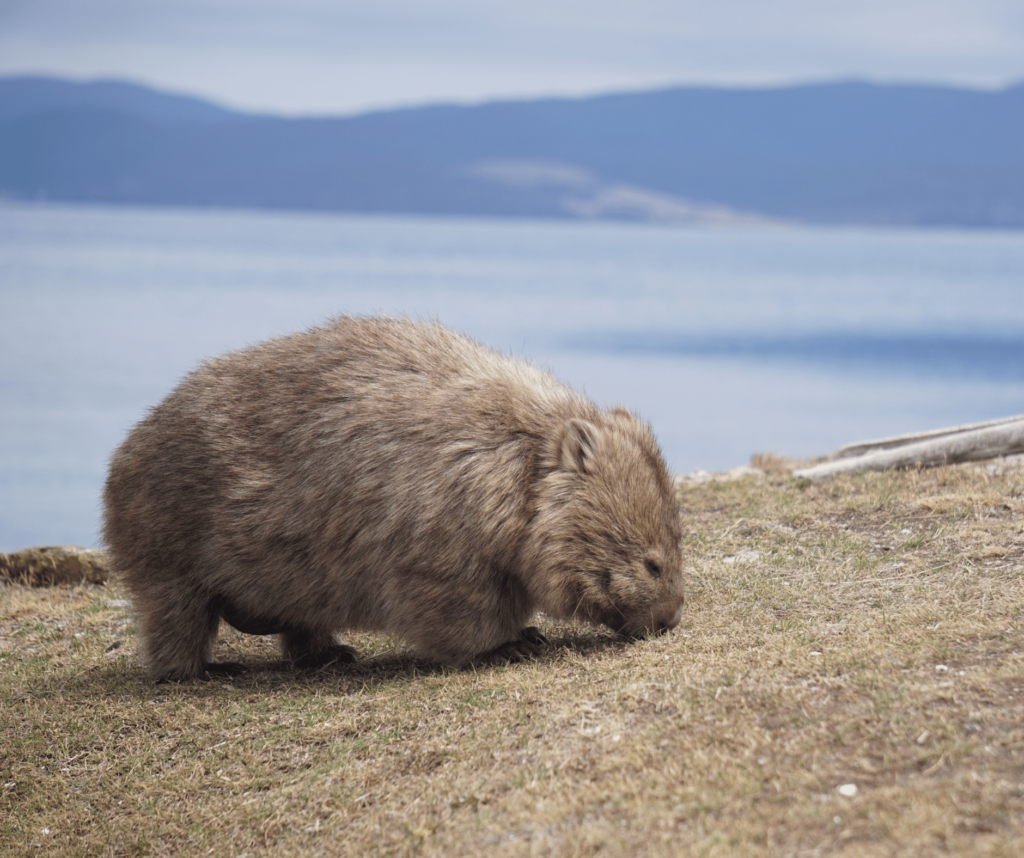 9. Maria Island
There may be no cars or no shops on Maria Island, but it's a taste of what makes Tasmania special. Tucked away at the bottom of the world Tasmania is filled with jaw-dropping untouched paradise. Maria Island is one of those spots.  
Here you'll find rare wildlife like the swift parrot, Cape Barren goose, Tasmanian devil, and even wombats. But it's not all wildlife. Feast your eyes on untouched beaches, naturally painted cliffs, and beautiful forests. You can also explore what remains of an old convict settlement and a failed attempt to industrialise the island.  
A ferry runs from Triabunna straight to the island. Triabunna is a 75-minute drive from Hobart. While there's some basic accommodation on the island, if you aren't a fan of camping it's a good idea to make Maria Island a day trip.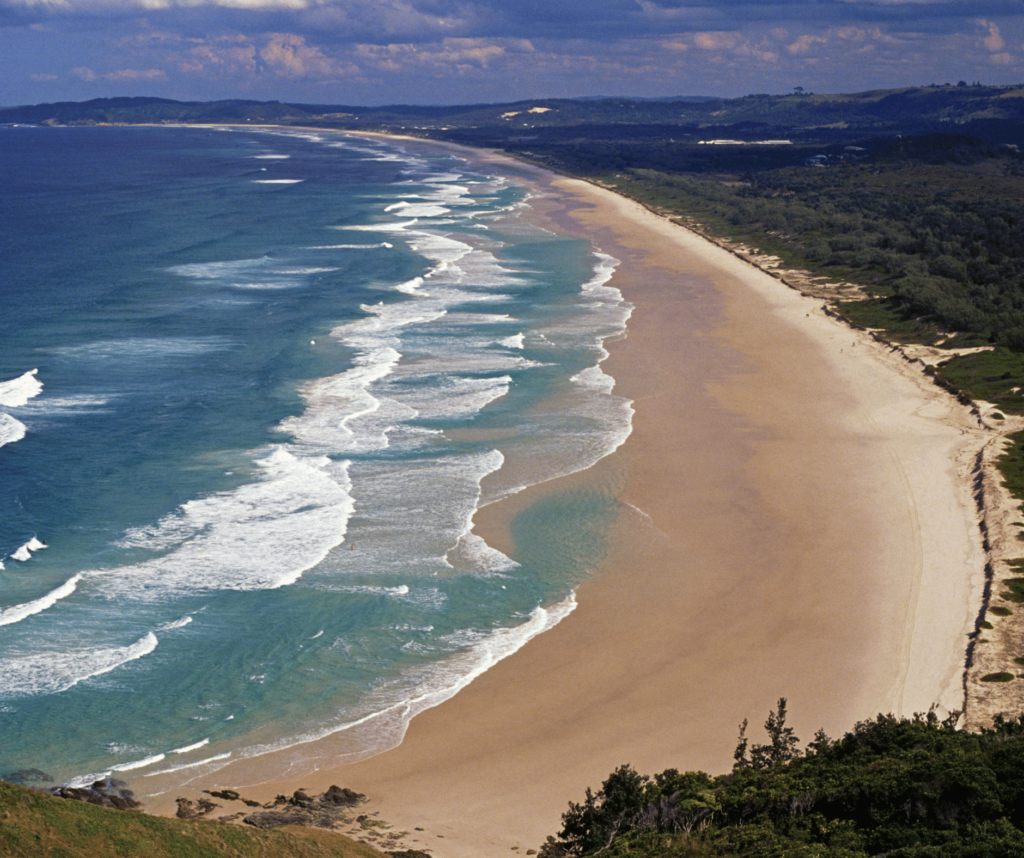 10. Byron Bay
Australia's coastal paradise, Byron Bay is the place to go to find a relaxed beach vibe while still having plenty to do. While you aren't surfing you can enjoy the world-renowned dining scene, have some fun whale watching, explore the hinterland, or attend a local festival. Byron is also known for its local wellness scene, so you can find some much-needed rest and relaxation.  
If you're working in Brisbane or Sydney, then Byron is a short road trip along the coast. From anywhere else, simply jump on a plane and you'll be there in a few hours. Finding accommodation in Byron is easy, but make sure to book early during peak seasons with many small hotels and holiday homes available.  
How to start your working holiday
Australia is a popular destination for nurses looking to come over on a working holiday. There's a lot of opportunities for travel, but also so many opportunities to develop your career. You'll be working in some of the best hospitals in the world, with experienced healthcare professionals, and have access to excellent training to improve your skills.  
There are options available for work in both metro areas, like Sydney, Brisbane, or Melbourne, and in Australia's many incredible regional towns. With You + Aus you'll be able to move around to different locations across the country, increasing your career and travel opportunities.  
If you want more information about moving to Australia, or have a few questions, you should check out our Facebook group here.
Conclusion
After all that we bet your list is brimming with places to go, and that was only 10 of them! There's so much to see and do in Australia. That's why the best way to see it is to come down on a working holiday. If you're a nurse or midwife looking to explore this beautiful continent, then You + Aus is here to help you. We've got a group of nursing agencies across the country who are excited to see you come on board.  
With our nursing agencies, you'll get great pay, rewarding experience for your career, and the flexibility you need to travel and work across the country. Want to get started? Apply on our website today.